A world of blogs and blog buddies is a good place to escape to right now.
There is only so much of the Covid-19 news stream that can be taken at one time. We need to pace our selves for the long haul, when we can't see what lies ahead.
I'm planning to continue  blog the journey through the photos of New Zealand, from November 2019, when things seemed simpler and more secure. I'm going to try and find things of beauty to share here, to bring a little fresh air to our days. To nourish and to salve.
We are all going to need to look out for others as well as ourselves. When I talk to people who are carers,  I often use the analogy of the drop down emergency oxygen masks on planes, and the instruction to put it on yourself first, before you can help others.  Let yourself breath. A little bit of mindfulness, some exercise if you can, a warm bath, a phone call to a good friend. Little things can make a difference.
Before I disappear into the beauty of New Zealand again,
Please be careful where you take your Covid-19 information and advice from, there is a lot of misinformation out there  
Overseas readers might be surprised to learn that Derbyshire has history when it comes to containment of disease, of sacrifices by a community to protect others.  Dating back to 1665 in  and the  'plague' village of Eyam   It seems all the more extraordinary when you think about how little they knew about how disease is transmitted!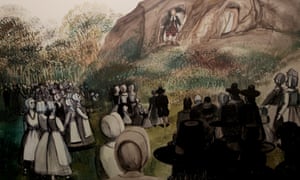 Stay safe.