It struck me on our travels through New Zealand, that Kiwi's treasure their libraries.
Few can be any sweeter than  Glenorchy's  historic library, first built in 1891,  by 1911 it had over 1,000 items  catalogued (they now have a modern library building too).
But what we did notice was that the libraries we spotted, seemed very innovative.
In Napier you didn't  even need the library to be open to return a book, I'm pleased to see  the 'loved it' letter box is more worn than the 'not for me'.
We should never underestimate the power of a library, or librarians, to change lives.
In Rotorua, they fund raise
In Devonport, a suburb of Auckland, the library was open on Sunday.  Not something I've seen in the UK.
They weren't shy at attracting visitors either, the trees outside were swathed in purple and white, in celebration of New Zealand's proud history of women's suffrage about which they were staging an exhibition.
They've every right to be proud, 1893!
On 19 September 1893 the governor, Lord Glasgow, signed a new Electoral Act into law. As a result of this landmark legislation, New Zealand became the first self-governing country in the world in which women had the right to vote in parliamentary elections
They can be proud of the new  library building too, it's gorgeous.  And wait for it, its even got  microchip-activated cat door for elderly tabby Benjamin
There is a lot going on in the libraries beside books; knitting groups, for example, some have gained international publicity recently,  which has led to an avalanche of orders. I loved the reaction to the demands for a certain beanie baby hat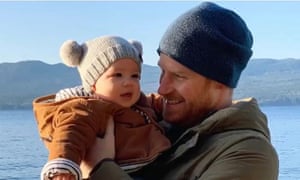 The group received thousands of orders for its hats, which are stitched in libraries and cafes around the country by volunteers. "It's gone crazy, the orders have gone through the roof," said Smith. "But there will be a delay for hats ordered now – the nature of our knitting groups is about community and nurturing mental health, so we don't want pressure for anyone to make loads of hats in one week.